Our Top Backcountry Splitboarding Boot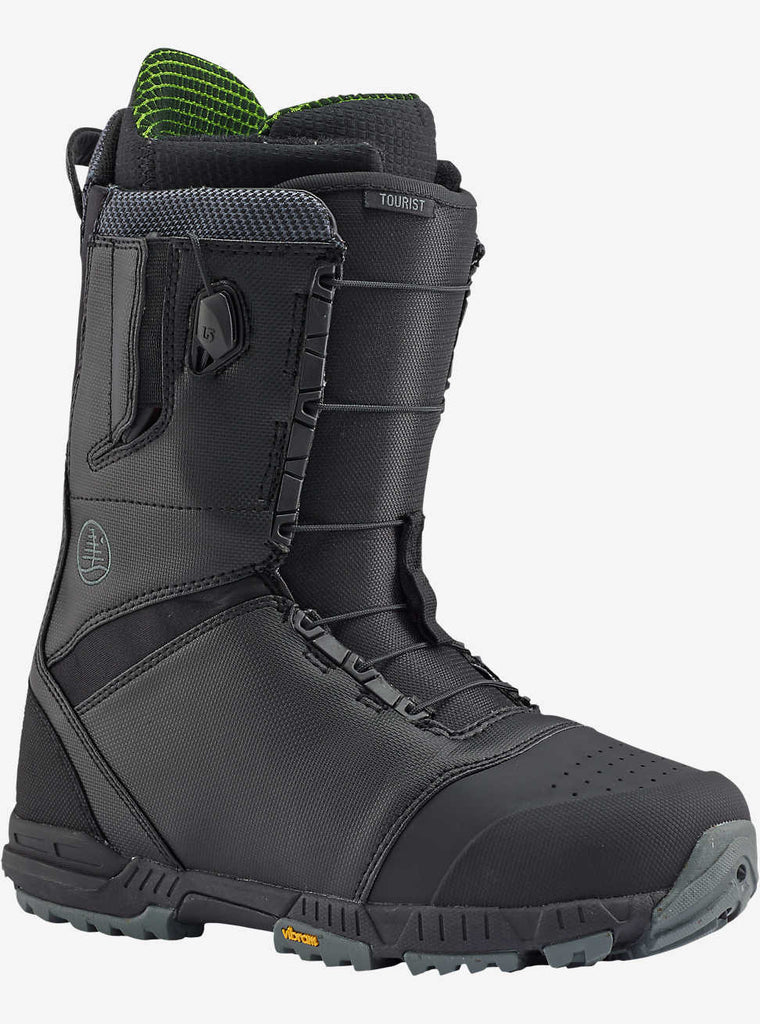 The splitboard has changed the way that we roam - off the beaten track. This revolutionary shift in snowboarding has widened the range of accessible backcountry terrain, meaning that we spend more time riding knee-deep Kootenay powder and less time trudging through it.
As splitboarding technology progresses, so does the efficiency and comfort of the gear. We could geek out hard on some of the awesome new materials and designs from companies like Union, Karakoram, Jones and Burton, but we'll save that for another day - because today we are here to pay tribute to The Tourist.
The Tourist is a touring specific boot that keeps your feet insulated and snow free, while offering comfortable touring support for your feet and ankles. The sheer comfort of this boot has changed the game for a lot of us here in the shop, and allowed us to go on longer treks in colder climates. We really can't stress enough how important comfort and functionality is when you are touring the backcountry. The last thing you want when you are miles away from civilization is an injury or gear malfunction - cutting corners on the quality of your backcountry gear is a seriously bad idea. Which is why Tribute only brings in the gear that we have personally grown to know, love, and trust for its quality and design. Case in point: The Tourist.
The Burton Tourist
Why We Love It:
We already loved the Ion when Burton came out with this variation on its design. The tourist is a unisex boot with a clean design and rearward flex - which means that it relieves key pressure points for an easy stride on the way up, but rides like a forward flexed boot when you strap them into your bindings and start shredding. These boots are medium flex, which gives you more movement when you are navigating the trees and a bit of play when you need it. Plus the wide Vibram sole has a flat heel, providing a ton of control and durability. Whether you are going for a day hike or a multi-day cabin trip, this is an all around fantastic boot for the backcountry.
The Deets:
Burton Exclusive New England Ropes  (Lifetime Warranty)
Built-in lace loops (for conversion to traditional lacing)
Increased Negative Flex for Improved Glide and Comfort in Touring Mode
Snow-Proof Internal Gusset
Antimicrobial Coating
Dryride Heat Cycle™ Lining
Cushioning Heel Welt
Rubber Ice Spikes
ESS Support Shank
Level 2 Molded EVA Footbed
Vibram® EcoStep™ Rubber Outsole Design [30% Recycled]
Shop Staff